The Customers' mind is like that of a little kid. Just like a kid's thoughts and thinking patterns are shaped by what he/she has been fed by the parents growing up, the human mind is the same.The brands can feed them what they want, nourish them, and mold their way of thinking as their desired results. It is the art of marketing to add value to the brand name and present it as the ultimate need of customers. Brands know how exactly to keep a check on customer needs and how to create needs in order for their products to be sold.
It is not a new custom that businesses use their best possible marketing strategies to grab customers' attention, this custom has been in history for centuries, one way or the other. Today, one of the effective and impactful strategies to competently market products is the company's logo. It influences the purchase decision of the customers by engaging them and attracting them towards the brand.
Why a Logo is Needed?
A logo is the ultimate driver of a business, it is the face of a company, and it represents the values of a company. A simple question to ask is, have you ever seen any business without a logo? No!! The answer for everybody turns out to be no. Why? Because no business can survive without a face.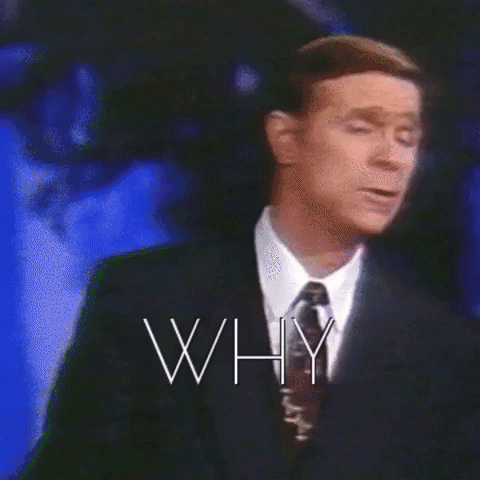 Large or multinational businesses may as well have a purpose of its specific logo, however, you would not even see a small business or a house factory without one either. Small businesses might not be aware of the purpose, functionality, and usefulness of a logo but they know that a unique identity is necessary to stay in the market. Remember, it does not matter if you purchase logo or you create it yourself, you just need an identity.
How a Logo Helps in Purchase Decision
Logos are of great importance to the business or company because they trigger the purchase intentions and eventually purchase decision of customers.Here are the some points on how logo helps in purchase decision of customers.
1.    Informs and attracts customers
The logo of a company attracts the customers; they feel driven with the creativity in the logo and eventually end up making the purchase.
2.    Customer loyalty
Everything discussed above leads its way to ultimate customer loyalty. When a consumer becomes familiar with a brand, he/she enters the process of loyalty and after a few purchases, the connection with the brand starts to build eventually driving customer loyalty.
3.    Best marketing tool
Logo is the best and most effective marketing tool for any business. All other marketing tools are necessary such as the name, the tagline, product techniques, and a lot more but the logo tops the list by being the most catchy and captivating. It leaves an unforgettable image on consumers' minds leading to a purchase every time they see it.
4.    Brand recognition
One of the most essential and required things for a brand is to be recognized as one of its kind. At times, it becomes quite daunting for brands to create that unique recognition, this issue relieves when an interesting logo is made for a business.
5.    Professional outlook
A brand creates a picture of professionalism to your business. It lets your customers believe that you exist as a proper business in the market and that there is a high worth of your business.
6.    Shows business personality
A logo shows the true values and norms of the business, it indicates the goals of your business and creates the personality of your company. Therefore, it is important to think, analyze, and create a logo because it sticks to your name and enlightens your business personality.
7.    Does branding
A logo is one of the top three strongest branding elements after brand name and tagline. It attracts and engages a tremendous number of audiences because of the sometimes colorful and usually creative look.
8.    Stands out of the crowd
A logo makes you sand out of the crowd and let your customer make a purchase decision because you are different than others.
How to Create a Logo?
The two ways to create a logo are either you opt for a logo design company to layout a logo for your business or you can try to originate a logo yourself. If you choose the latter part, the six steps will guide you through the process.
1.    Analyze the business  
A face could not be initiated until you know what exactly the values and functions of the business are. Before you think of a logo, do a complete analysis of what the business is. Furthermore, evaluate each value and each function, examine the strengths, opportunities, weaknesses, and threats of the business, identify what your brand mantra, brand tagline, and brand word are. All of this will help you foresee your creative logo design.
2.    Identify the usability of the logo
The logo is the profile you would show to the world, identity where the logo is to be used, which places it is going to be placed, such as on your social media pages, your website, the annual books, etc. Deciding where it will be posted will make it easier for you to design logo shapes and analyze future situations.
3.    Sketch your unique ideas
Pen down all the creative ideas you have, create shapes for logos, gather them in one place, and sketch them down. Once done with all the brainstorming, pick one logo which best suits your business values and functions, and stick to it.
4.    Put the logo digitally
The next step is to put your logo on the computer or software and check how it looks with the final touch. Revise the look and get feedback from the relevant people to launch it as your identity.
5.    Launch the logo
Launch your business logo in the market to let the world be acknowledged of what you have for them. Logo creates a sense of connection between the customers and the company.
Attributes of an Interesting Logo 
To make a unique identity for your business, the below-mentioned attributes are needed.
Simplicity: try to stay as simple as possible and avoid any kind of complications in your logo. Keep in mind that your logo should be simple but not uninteresting.
Differentiated: the logo should be differentiated and distinct from the rest of the competitors and logos in the market.
Memorable: memorable means that the logo should create a lifelong impact that even after you expand or contract your business the people should always remember you.
Appropriate: your logo should define your business values and goals, it should be a complete representation of your idea and not a randomly selected picture just because you like it.
Timeless: timeless means that the logo should not be bounded with any time, trend, or course of action, it should be evergreen.
Adaptable: it should be adaptable, so that even if any point in your business, you decide to do any modifications to attract more people, the logo may not cause any hurdles because the emotions of people are connected to it.
Widely Used Styles That Impact Customer Purchase Decision
Just so you know what form of logo do you need to make to trigger customer purchase decision here is the list. You can get any of these logos done through logo design service or ask a logo expert to help you out in making one for your business.
             i.        Monograms
Monograms or letter marks are the logos that are created by combining the initials of a business name some examples of it are IBM, HP, HBO, etc.
The purpose of creating letter marks is to not shift from the actual name of the business and that no other business would be of the same name, it is for a unique identity of the business.
           ii.        Wordmarks
Wordmarks are created when the company wants to put the whole name on the logo, it is also a creative brand making strategy that your brand name will be visible to all your actual and potential customers and there will be no other logo like you because you own the name. A successful example of it could be Coca Cola.
          iii.        Combination Mark
Combination marks are when there is a merger of any two or more logotypes. The most famous logo out of this category is the Starbucks emblem logo.
This category also involves psychological logos in which you can learn how shapes impact logos and leave a lifelong impact on people. Businesses want to create impactful logos to capture the mind of customers towards their brand only. Geometric shapes create patterns and it makes the customers go mesmerizing in the designing in the first place, this leads to customers making a move towards your brand purchase. Some examples of eye-catching Company logos with triangles shape are google drive and Reebok.
          iv.        Brandmark
Brandmark consists of only a picture that represents the idea and uniqueness of the business. An image is added to make the customer remember the business, there is no need for words or letters but just a picture as an identity of the brand. One successful example is Apple.